Plant and Machinery Insurance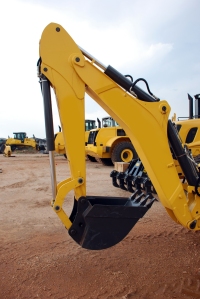 Why is Plant and Machinery cover essential?
Unfortunately it's a sad fact of life that theft of plant and construction equipment has reached an all-time high. Theft is a major problem for everyone involved in the industry, from major civil engineering companies through to family-run building firms.
Fortunately there are policies available that can not only protect you against the financial consequences of the theft of your property, but provide a whole range of other protections too.
The cover provided under an Engineering Policy for Plant and Machinery, Lifts and Lifting Plant, Boiler and Pressure Plant, is much wider than that given under a standard Commercial All Risks Policy, and can include cover for Operator Error, Bad Maintenance, Electrical Burnout, Metal Fatigue and much more.
With our flexible policies, customers only pay for the elements that apply to them. You can, for example, choose from the following:
All Risks cover for Own or Hired In Plant and Equipment
Breakdown, Explosion, Collapse or Accidental Damage
Sudden and Unforeseen Damage
Damage to Own Surrounding Property
Damage to Lifted Goods
Machinery Erection All Risks
Detrioration of Stock
Contract works cover
Cover can be arranged for mobile plant, or for plant and machinery installed at your premises.
Free, no obligation quote available upon request.