General Builders Insurance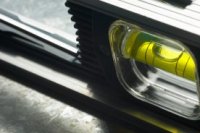 Quality Cover backed up by unbeatable service at super competitive rates!
Whether you are involved in renovations or extensions, new build or conversions, we can build the right policy for you.
The hard work you have put into building your business could all count for nothing if you are not adequately insured. You don't need your insurance to be a headache or a distraction, and with the specially tailored policies we can arrange with quality insurers, combined with our dedication to providing the exceptional service that you deserve, you can relax knowing that you have exactly the level of cover you need.
The range of covers can be complex and confusing but we will guide you through the process of deciding the right level of cover for your business.
The biggest exposure you are likely to face is liability where claims can potentially run into millions of pounds. Liability claims can fall into three categories, Public Liability, Products Liability and Employers Liability.
We would generally recommend a minimum limit of indemnity of £2 million for Public or Products Liability but an indemnity limit of £5 million is frequently required particularly if undertaking contracts for local or national government authorities. The limit can be further increased to £10 million if necessary.
Other covers available include Contract Works, Own and hired in Plant, Tools and Equipment, Goods In Transit, Engineering, Legal Expenses, Money/Assault, Terrorism and Personal Accident.
If you give advice, provide designs, or offer similar services in a professional capacity it likely that Professional Indemnity insurance would be required, to protect you in the event that a client suffers financial loss as a result of alleged neglect, error or omission.
Confused by insurance terminology and cover options available? Click on the options below for a plain English explanation.
Free, no obligation quote available upon request.