Restaurant Insurance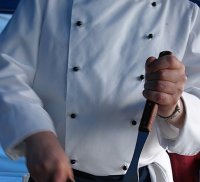 Whether you are an overworked restaurateur, purveyor of the finest fish and chips, café or other establishment providing food and beverages, you need a broker you can rely on to ensure that you're fully protected.
We can provide tailor made insurance packages that can include cover for your buildings, contents, signs, glass, goods in transit, money and assault cover, theft of keys, freezer contents, business interruption, employers' liability, public and products liability, commercial legal expenses, employee dishonesty and loss of liquor licence.
Confused by insurance terminology and cover options available? Click on the options below for a plain English explanation.
Free, no obligation quote available upon request.