Freight Importers / Exporters Insurance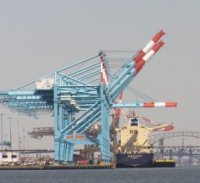 Take Control - Arrange Your Own Cargo Insurance
Our message is simple - RELYING ON A SUPPLIER, CARRIER OR ANY OTHER PARTY TO PROVIDE ADEQUATE COVER ON YOUR BEHALF, COULD SERIOUSLY DAMAGE THE HEALTH OF YOUR BUSINESS.
Five Good Reasons
not

to rely on the Supplier:
Do they arrange the correct cover?
Is it insured adequately?
Where is the insurer based?
Will you be adequately insured for YOUR loss of profit?
Do you know what the cost is to YOU?
Five Good Reasons
not

to rely on the Carrier:
A Carrier relies on it's Liability Insurance, and is subject to it's Conditions of Carriage which could limit liability, or provide a defence to a claim.
If a number of different carriers are involved it can be difficult to identify the responsible carrier.
Claims may become time barred if time limits are not protected.
A carriers policy may not pay out if they are in breach of their policy conditions.
Claims would be settled on an invoice value basis and not take into account your loss of profit.
One Good Reason to arrange your own cover
Peace of mind when you avoid all of the above!
Arranging your own cargo cover is easier than you think, and probably Cheaper too! For further details please click Here
Free, no obligation quote available upon request.