Specialist Insurance for Trademen and Women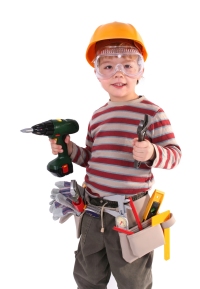 As experienced tradesmen or women, you are unlikely to deal with just a single supplier to provide all your materials and neither do we. As independent insurance brokers we deal with a range of insurance companies and will source the best package for your particular trade, at the most competitive rates, from one of our panel.
The standard cover can include Public Liability, Personal Accident for principals, partners and directors (occupational accidents only) and cover for temporary employees.
As well as covering the basics, you can "fine tune" your policy to suit your own particular needs and budget. Choose from any of these special options:
Employers Liability.
Own Plant, Tools and Equipment.
Contractors/Employees tools.
Hired in Plant.
Contract Works.
Commercial Legal Expenses.
Personal Accident upgrade to weekly benefits for 24 hour cover.
Additional standard benefits can include:-
24 hour Legal and Tax Helpline giving access to experts for confidential legal and tax advice.
Risk Helpline giving free advice on safety, fire, security and other risk related issues.
Online human resources and personnel management information.
Our service does not stop at finding the right cover at the best possible price. We are committed to providing the very best ongoing service when dealing with your claims or mid- term adjustments or any of your enquiries, so that you can get on with running your business.
Confused by insurance terminology and cover options available? Click on the options below for a plain English explanation.
Free, no obligation quote available upon request.