Owner Driver Insurance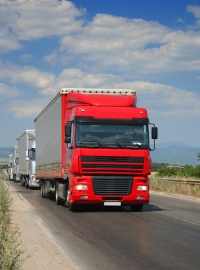 Free advice from experienced staff
Up to 60% introductory discounts available
Protect your No Claims Bonus
Breakdown cover available
Legal Expenses / TAX Investigation policy
Excellent afters sales and claims service
It can be a tough business being an operator of a small haulage business, and when times get tougher it is especially important that you have the right cover in place to protect your livelihood.
At F C Gardner, we have specialised in arranging the right cover for Owner Drivers and small haulage companies since 1990, and understand the risks that you face and the cover that is needed. Don't leave it to chance - talk to the experts at F C Gardner and make sure you are fully protected, so that your business can keep operating in the event of a major claim.
What Cover Do You Need?
This depends on the size and nature of the business, and the assets that are owned.
As a minimum you would normally need Motor, Goods In Transit and Public Liability Insurance. If you have employees, whether full time, part time, or casual, you are required by law to have Employers Liability cover. We would also highly recommend Truckers Legal Expenses insurance, which will provide legal assistance for many potential disputes that can arise when running a business, including but not restricted to tax or VAT investigations, Operators Licence disputes, contractual disputes, employment law issues, and debt recovery.
Other types of cover that may be recommended include, but not restricted to, Property Insurance, Engineering Insurance, Directors & Officers cover and Personal Accident insurance.
Do not assume that all policies are equal! For example, with regard to the trailer cover, some policies may not give full detached cover; some policies provide more limited cover for hired or borrowed trailers. For hired trailers you are probably liable to continue paying hire all the time a trailer is off the road awaiting repair following an accident. The cost to you is not covered under the motor policy, but there are other ways of providing you with cover in this respect.
Free, no obligation quote available upon request.