Roofer and Scaffolder Insurance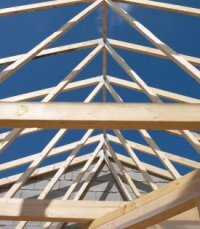 You don't have to be mad to be a roofer or scaffolder, but it certainly helps!
We don't really think you're mad, but you would be mad not to have the right cover to protect your business. Here at F C Gardner & Co, we are dedicated to making your life as hassle free as possible and we will guide you through the process of deciding the right level of cover for your business, and will research the market to find the best policies at the best prices.
The policies we offer are flexible and can include any or all of the following covers:
Public and Products Liability.
Employer's Liability.
Contract Works and Materials.
Own and Hired In Plant, Tools and Temporary Buildings.
Engineering.
Employees Tools and Effects.
Goods in Transit.
Personal Accident.
Money/Assault.
Terrorism.
Legal Expenses.
Professional Indemnity.
Confused by insurance terminology and cover options available? Click on the options below for a plain English explanation.
Free, no obligation quote available upon request.