Hotel Insurance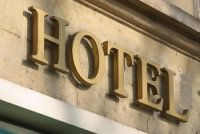 Whether you run a cosy B&B or a large hotel chain, you know that for your business to succeed you need to concentrate on providing a first class service for your guests, and making their stay a pleasurable experience.
You don't need your insurance to be a headache or a distraction, and with the specially tailored policies we can arrange with quality insurers, combined with our dedication to providing the exceptional service that you deserve, you can relax knowing that you have exactly the level of cover you need.
The policies we arrange can provide as standard All Risks cover for contents, stock, money and assault, business interruption, public, products and employers liability and commercial legal expenses. Additional benefits can include:
Contents (other than stock) and guests' belongings temporarily removed from the premises, up to 15% of the overall Sum Insured.
15% of Sum Insured and £2,500 overall for any one item away from the premises anywhere in the EU.
A seasonal increase of 30% of stock in trade Sum Insured will apply for November, December and January (or for any other 3 month period of your choice).
Lamps, signs and nameplates - up to £500 any one loss.
Paintings, curios or other works of art - up to £5,000 any one item.
The cost of changing locks following the theft of your keys - up to £1,000.
Employees' and Visitors' personal belongings - up to £1,000 per person.
Loss of metered water - up to £10,000.
Fire Brigade damage to gardens - up to £1,000.
Optional covers that can be selected for your additional protection include freezer contents, employee dishonesty, loss of licence, personal accident and terrorism.
Free, no obligation quote available upon request.