Computer and Electronic Equipment Insurance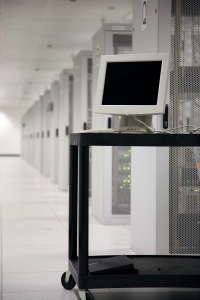 Businesses of all sizes are increasingly reliant on computers and the consequences of them failing can be severe. Damage or failure of computer equipment or records means business could be lost or valuable information destroyed. The DTI "estimate that 7 out of 10 companies go out of business after a major data loss".
If your computer system is covered under a standard commercial combined policy, it may provide All Risks cover for the hardware, but it doesn't cover loss of software and data.
Policies are available to provide protection for a wide range of computer and other electronic equipment and can be arranged for a stand-alone personal computer, networked system or mainframe installation.
Re-instatement of software and data following equipment damage, breakdown or theft.
All Risks damage to all parts of a computer installation, including full theft.
The cost of re-instating data or purchasing software following corruption of data or programmes.
Malicious acts, such as hacking and viruses (including "Trojan Horses" and "worms")
Breakdown
Loss of revenue or loss of profit
Failure of the electricity supply, wiring in the building or data transmission links
Worldwide cover for portable equipment (including laptops, digital cameras etc)
Additional expenditure incurred to prevent or reduce interruption to the operations of the business carried out by the computer equipment as a result of an insured accident.
Policies can also be arranged for a wider range of equipment, for example: radio and television studio recording and broadcasting equipment, security systems, medical equipment, telephone exchanges or mobile telephone ground stations.
The above policies are subject to policy terms, conditions and exclusions, and on request a policy wording containing full details terms and conditions will be provided
Free, no obligation quote available upon request.