Heating and Ventilation Engineer Insurance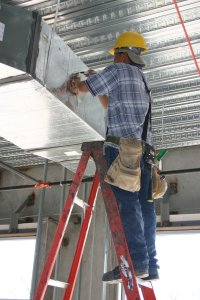 If Insurance is making you HOT under the collar, we can provide some COOL solutions.
You don't need your insurance to be a headache or a distraction, and with the specially tailored policies we can arrange with quality insurers, combined with our dedication to providing the exceptional service that you deserve, you can relax knowing that you have adequate cover in place to ensure peace of mind when entering into a contract with your customer.
The policies we offer are flexible and can include any or all of the following covers:
Public and Products Liability.
Employer's Liability.
Contract Works and Materials.
Own Plant, Tools and Temporary Buildings.
Hired in Plant and Continuing Hire Charges.
Engineering.
Employees Tools and Effects.
Goods in Transit.
Personal Accident.
Legal Expenses.
Terrorism.
We can also access markets that can provide the following additional protection:
Financial Loss
Defective Workmanship
Damage to Property Worked Upon
Efficacy
If you give advice, provide designs, or offer similar services in a professional capacity it is likely that Professional Indemnity insurance would be required, to protect you in the event that a client suffers financial loss as a result of alleged neglect, error or omission.
Confused by insurance terminology and cover options available? Click on the options below for a plain English explanation.
Free, no obligation quote available upon request.