Manufacturing Insurance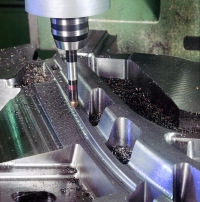 If you are a manufacturer, then F C Gardner & Co can provide you with a one stop insurance solution to ensure that your assets are fully protected.
Manufacturing can be defined as the application of tools and processing medium to raw materials to turn them into finished products for sale. The manufacturing sector is hugely diverse, and different manufacturers may have varying risks and exposures. F C Gardner will guide you through the process of deciding the right level of cover for your business. We ensure that you are given an informed choice of insurance covers that are available.
The policies we arrange can provide All Risks cover for contents, stock, money and assault, business interruption, public, products and employers liability and commercial legal expenses. Additional benefits can include:
Damage to landscaped gardens caused by emergency vehicles.
Loss of keys following theft.
Loss of metered water.
Exhibition cover.
Loss of business income following loss of employee as a result of sudden death, total permanent disablement, or winning a prize of £100,000 or more on the national lottery, football pools or premium bonds.
Optional covers that can be selected for your additional protection can include, Business Interruption as a result of a failure of your suppliers, Theft by employees, Subsidence cover, Business Equipment away from the premises and Terrorism cover.
Confused by insurance terminology and cover options available? Click on the options below for a plain English explanation.
Free, no obligation quote available upon request.